If you need to hire a marquee in Brisbane 2022, contact Excel Event Hire. We are a leading local event equipment hire company in Brisbane and the Gold Coast. Our extensive range of quality marquees and equipment combined with our experienced teams makes event planning a breeze.
It's convenient and affordable to hire a marquee in Brisbane 2022
There are many reasons why you might need to hire a marquee in Brisbane 2022. Our experience providing event and party hire for the local events industry is invaluable. It has enabled us to ensure we stock a wide range of marquees that cater to any occasion. From a formal wedding reception to an outdoor adventure sports event, contact Excel Event Hire for quality equipment at affordable prices.
We provide the best marquee hire in Brisbane for any event or function.
Excel Event Hire has a wide range of quality marquees for hire. For those who need to hire a marquee in Brisbane 2022, we have marquees that are suitable for: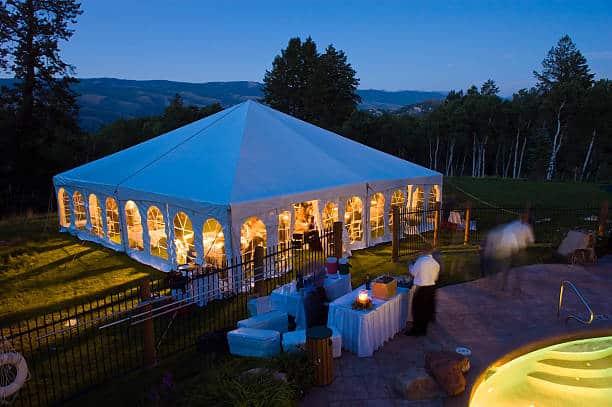 corporate events
music and cultural festivals
sporting events
weddings
parties and other celebrations
temporary warehouses
Covid testing tents
mobile testing tents
industrial marquees
Our knowledgeable staff are always available to help you choose the best marquee for your needs and venue. Contact us to discuss what you are looking for.
There are many advantages of hiring a marquee for your next event!
Outdoor events are incredibly popular in Brisbane and the Gold Coast. We've certainly seen this trend rise over the past few years. Hiring a marquee for your function allows for far greater flexibility in terms of choosing a location.  Rather than being limited to brick and mortar venues, hiring a quality marquee enables you to choose the perfect spot for your event.
The innovative modular design of our marquees means that we can erect a marquee on all kinds of sites! Whether it's in a garden, on a beach, along a bush trail, or anywhere else, chat to our team about erecting a marquee in your favoured location.
Using a marquee means that you don't have to worry about the weather on the day of your event.
Whether your guests need shelter from rain, or a shady reprieve from the sun, our marquees are weatherproof and will provide your guests with comfort. And you'll have peace of mind knowing that you don't need to worry about the weather forecast! All you need to do is contact our team to discuss the best marquee for your event.
The Excel Hire team will also ensure that your marquee complements your decor!
In addition to the standard white marquees, we also have striking clear marquees for hire. These are perfect for enabling your guests to savour panoramic views throughout your event. Transparent marquees remove the boundary between inside and outside, thereby creating a fresh and modern atmosphere.
For something different, we also have printed marquees for hire. These options include gold and silver prints, black and gold schemes, as well as floral prints. It's a great way to enhance your theme and showcase your attention to detail.
For professional and affordable event hire, contact Excel Hire if you want to hire a marquee in Brisbane 2022.
And, in addition to the marquee, the Excel team can provide you with everything else you need to host a memorable event!