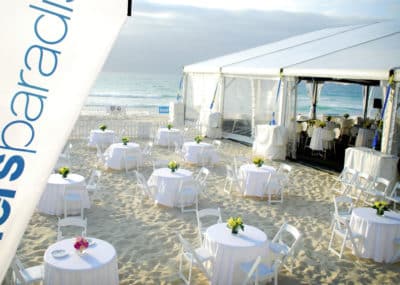 Are you planning an upcoming event? Excel Hire provides the best function equipment hire on the Sunshine Coast. We have a wide range of equipment that is suitable for just about any kind of event. Furthermore, we offer friendly and professional service before, during, and after your event.
Our services extend beyond function equipment hire on the Sunshine Coast. Our team is here to work alongside you to ensure the success of your event.
We have a reliable team who is experienced in all aspects of the events industry. Whilst we focus on function equipment hire on the Sunshine Coast, we have insight into all the aspects behind a successful event. Therefore, we can advise you accordingly to ensure your event goes off without a hitch.
Any successful events business needs to keep up to date with the latest trends and developments. And Excel Hire is no exception.
The events industry is one in which trends change frequently. Therefore, you need a team like Excel Hire. We are flexible, and keep an eye on all the latest developments. From conferences to weddings, we are clued up on the latest trends and can provide appropriate equipment.
From sleek and modern, to relaxed and casual, we can help you achieve the ambiance you envision for your event. What you want is an events business that can bring your vision to life. And that is exactly what you will get when you engage the services of Excel Hire.
For professional function equipment hire, contact Excel Hire today.