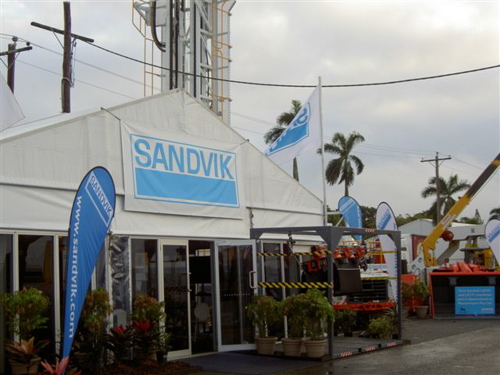 We have recently introduced glass doors and panels for our marquees*. Glass panels and doors make marquees look really smart and got the thumbs up at the Queensland Mining & Engineering Exhibition in Mackay last week.
Engineering group Sandvik used the marquees with glass panels and doors and Sandvik events manager Tony Starr was delighted with the new look.
"The glass panel on our marquees at the exhibition really made our site stand out – we were definitely the smartest looking marquee at the show! The great thing about the glass doors is that people outside the marquee can see the display inside – and are prompted to come in and have a look."
Our other new arrivals are our new pagodas – ideal for many outdoor events and here showcased at the recent RACQ Motorfest in Brisbane.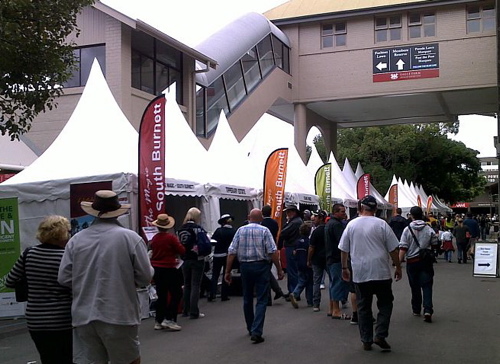 Related Tags: Event Equipment Hire | Excel Hire