If you are looking for reliable events hire Brisbane in 2022, you need look no further. Excel Hire provides a complete range of event equipment hire in Brisbane. We supply top quality products at affordable rates. Contact our customer service team to discuss your upcoming event.
Trust Excel Hire for trustworthy events hire Brisbane in 2022.
Excel Hire is an experienced Brisbane event hire business. We supply a wide range of event equipment hire throughout Brisbane, as well as Gold Coast to the south east. As an event hire company, we know that you are looking for quality products, reliable and friendly service, and affordable rates. And that is exactly what the Excel Hire team delivers.
If your wedding has been postponed due to the pandemic, you certainly deserve the wedding of your dreams!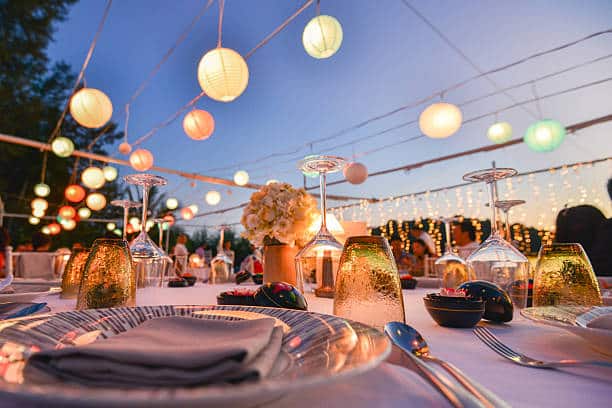 When it comes to wedding hire, we can supply everything you need for your special day. From tables and chairs to crockery, cutlery and catering equipment, we have it covered. We have a wide range of furniture, linen and decor, so you can choose the options that best suit your event. From rustic charm to modern minimalist, from elegant and formal to boho chic, we will provide everything you need to create your dream wedding.
Stay up to date with all the trends for events hire Brisbane in 2022.
Excel Hire provides affordable party hire that's in line with all the latest trends in the events industry. From a formal dinner party to a trendy birthday bash, we know exactly what you need to ensure your event is a success. We know what will be in demand when it comes to events hire Brisbane in 2022, and will ensure we can supply all the equipment you need to host a cutting edge event.
Our team has experience in supplying all the required equipment for successful sporting events.
Like many other kinds of functions and events over the past two years, people are enjoying the return of prominent sporting events. When planning a sports event, you need to take guests, spectators, athletes, and others into account. Fortunately, Excel Hire is experienced in providing event equipment hire for sports events. We understand the special requirements and considerations, and have everything you need to ensure your event goes without a hitch. So when it comes to sports events hire Brisbane in 2022, you couldn't trust a better team than Excel Hire.
We provide more than just event rentals: benefit from our industry insight and event planning experience too!
At Excel Hire, we are committed to ensuring your event is a success and enjoyed by all who attend it. When you are looking for affordable, quality events hire Brisbane in 2022, remember that we provide more than just quality products. Our reliable team is here to help you plan and host your event, and ensure that nothing is forgotten. From selecting the best type of marquee to overseeing the ergonomic layout of your furniture, we will ensure that every detail is taken care of.
For an event hire company that provides superb customer service, contact the team at Excel Event Equipment Hire. Excel Hire is your solution for all events hire Brisbane in 2022.