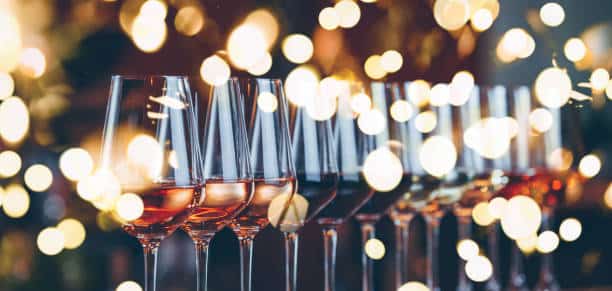 Are you busy planning – or about to plan – an upcoming event? Let us make the planning a hassle-free experience. Excel Hire is the trusted local business for event equipment hire in Brisbane. From sporting events to weddings, we have an extensive repertoire. Out team does it all, and does it well.
No matter whether you are planning an intimate dinner party for a few friends, or an impressive music festival for thousands of fans, we have the knowledge and experience to make a success of your event. No matter the scale or style of your event, you will receive the same support and attention from our team.
Excel Hire provides unparalleled event equipment hire in Brisbane.
Over the years, Excel Hire has built an impressive track record when it comes to all types of events. We provide top quality equipment for exhibitions, weddings, parties, festivals, sports fixtures, baby showers, conferences, indoor and outdoor events, and many other types of functions. There is nothing our team doesn't handle with confidence and enthusiasm.
From corporate functions to romantic weddings, we have the experience to make a success of your event. In fact, we will probably suggest things you haven't thought of! With the Excel team to support you, all the different elements of your event will come together in perfect cohesion. It's about keeping an eye on the big picture, without losing sight of all the important little details.
At Excel Hire, we understand that all the different components of an event need to work together seamlessly and seemingly effortlessly.
And how do we do that? We supply it all – we have everything you need for your event. At Excel Hire we have experience providing equipment hire in Brisbane for all kinds of events. We have therefore ensured that our inventory reflects a wide range of equipment. No matter what kind of equipment you need to hire for your event, you can rely on the team at Excel Hire to provide it.
If you are based in Brisbane, function equipment hire doesn't get any easier than this. Quite simply, you won't need to enlist the services of multiple providers. We do it all. From furniture to catering equipment, we will supply everything you could possibly need. Our attention to detail means that all your equipment requirements will be taken care of, and nothing will be overlooked.
You can choose from our extensive inventory of event equipment hire in Brisbane, including:
Function equipment hire
Catering equipment hire
Marquee hire
Furniture hire
Exhibition hire
Within each of these categories we have a wide range of items available for hire. There is nothing we haven't thought of! Our inventory is not only comprehensive, but consists of quality items, many in a range of colours and styles.
No matter the style or scale of your event, we have quality event equipment for you.
When you use Excel Hire, you know that you won't have to worry about the equipment for your event. We are reliable professionals who only provide the best quality equipment. Moreover, we maintain all our equipment in the best possible condition.
There is nothing worse that hiring something, only to find that what is delivered falls short of your expectations. This is just one area where Excel stands out from the crowd. Our team goes to every effort to ensure that there is no room for disappointment when everything is delivered. If anything, your experience with Excel Hire will exceed your expectations.
We have taken great care to ensure that we only stock top quality equipment. This means that it is incredibly durable and appears 'as new'. However, far from looking basic and utilitarian, it is also stylish and elegant – suitable for even the most formal of occasions.
Should you wish to look at examples of our equipment, please contact our team and we will be only too happy to oblige. This is also a great way to carefully assess the various items available at Excel, and choose the style that best suits your event. You won't be disappointed!
We keep up to date with the latest trends in all types of events, to ensure that we can present you with the best possible options for your event.
Whether it's the latest wedding trends or new exhibition styles, we have our finger on the pulse. This means that when you approach Excel Hire for event equipment hire in Brisbane, we are able to provide you with up to date options that reflect the latest popular trends. From sleek and contemporary, to whimsical romance, we can accommodate any style preference.
From furniture to cutlery, we have an extensive range of equipment that we maintain and update on a regular basis. Spoiled for choice? Our team is here to guide you as you plan your event, providing you with professional advice and suitable options from which to choose.
It's not just about the equipment. Our experience in the events industry means that we are able to provide invaluable insight and advice to ensure the success of your event.
When you hire Excel Hire, you are getting far more than just function equipment hire. (Although you are getting that too!) The team at Excel Event Equipment Hire has extensive experience in the local events industry. Our impressive portfolio consists of all kinds of events, in all kinds of settings. We therefore know which equipment you need – and will work best – for your upcoming event.
You can rely on us to provide a wealth of knowledge and professional advice. When it comes to planning and supplying events, nothing beats extensive hands-on experience. And that's why we are the best at what we do! Our experienced team is on hand to provide you with the expert advice you need to ensure a successful event.
Different events have very different equipment requirements, and we tailor our advice accordingly. Your event, no matter the size, style, or location, will receive professional attention from our industry experts. Nothing beats that.
Our friendly team is here to provide you with all the advice and support you need. Furthermore, our extensive experience enables us to make insightful suggestions where we see potential for improvement. With Excel Hire, your event will be a resounding success!
Why not contact us to discuss your event? We will be able to help you assess your exact needs when it comes to equipment hire, and provide you with options from which to choose. Whether it's a car exhibition or a baby shower, we have what it takes to make it an enjoyable event that caters to your guests' needs.
We will work with you to ensure that what we provide perfectly complements your vision of your function.
Our team has worked with many different types of functions. And we have worked in a wide variety of styles, as dictated by the nature of the event. Importantly, our team is highly adaptable. We do not adopt a standard 'one size fits all' approach to events.
We tailor our services to best meet your needs. In this way, we are able to help you host an event of which you can be proud.
An important aspect of our job is to ensure that your event has the ambiance you envision. Enlisting the best function equipment hire in Brisbane will certainly see to that. Our priority is to create an event that reflects your vision and ideas.
No matter the scale or style of your event, we will be able to provide you with the perfect equipment for your needs. We will help you realise the image you hold in your mind regarding the atmosphere and look of your event. Our team is here to guide you in carefully selecting the best options for your needs.
We want to help you enjoy a successful function that concludes without a hitch.
We hold the team at Excel Hire to high standards. Because, above all else, we want to ensure that every aspect of our service is professionally executed. From the moment you contact us, to the end of your event, we want to excel.
From the broad theme to the smallest details, we have you covered. It's our professional eye for detail and our dedication to professionalism that sets us apart from the rest.
As an Excel client you will be allocated a project manager for your function. You will be able to contact your project manager prior to and throughout your event, to receive one-on-one personalized advice and service. We are not your ordinary equipment hire business.
But it doesn't end there: your project manager is supported by an efficient and qualified site team to ensure that the delivery, installation and dismantle of your event is hassle free. Our site teams are trained in all aspects of workplace health and safety and will handle all the various administrative procedures (site inductions, CAD site plans, work method statements, etc) with notable competence. Everything about our team speaks to efficiency.
Our business runs like a well-oiled machine. We will deliver and set up all our equipment in good time, so that your event can run smoothly and on time. Afterwards, we will dismantle and remove marquees, furniture, and all other equipment as swiftly as possible. We know that if you are planning an event, you need to work to a schedule and a budget. Excel Hire is here to help you do just that.
Our professionalism and reliability means that you will be able to concentrate on the other aspects of your upcoming event.
You can trust the Excel Hire team to deliver reliable service and superb equipment hire. We will ensure that you are supplied with all the equipment you need for a successful event. Excel Hire gives you peace of mind, and allows you to focus your attention on other aspects of your event.
A successful event requires the coordinated efforts of individuals and teams. When planning an event, you need to know that you can rely on everyone involved. That is why so many people entrust their equipment hire to Excel Hire.
Our track record and client testimonies speak volumes about our reliability and quality service. Events are, at their core, about people. And that is where our passion lies: working with people, to create events that others will enjoy and appreciate.
Because we know what your guests expect and want, we can help you tailor your event accordingly.
Yes, it's about working to a schedule and a budget. But it's also about creating an atmosphere, taking comfort and convenience into account, and incorporating the little details that have a big impact.
That is exactly what you get when you enlist the help of the superb team at Excel. We are here to work with you, to create a wonderful event that you can relax and enjoy as it unfolds. Because there should always be a central element of enjoyment in any event, no matter what it is.
For all events, big or small, enlist the help of the experienced experts at Excel Hire.
If you are looking for reliable function equipment hire in Brisbane and want your event to run smoothly, contact Excel Hire today. Our team has contributed to the success of all types of events. We will ensure your event is just as successful, and enjoyed by all who attend it.