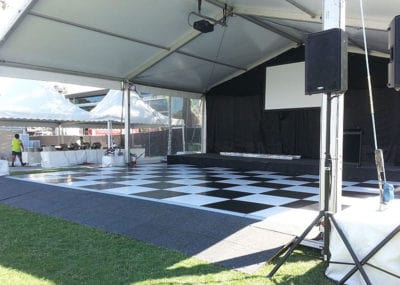 Excel Hire is a leading supplier of party hire on the Sunshine Coast. We have everything you need to make your event a success. Contact our team to discuss your upcoming party. It's so much easier when you can hire everything you need from one supplier.
Party hire on the Sunshine Coast has never been easier.
We have worked in the local events industry for quite some time. Therefore, we are familiar with all the different components that are required for a party. We have ensured that we are able to supply everything you need. When you are planning an event it is so much  more convenient to be able to hire everything from one reputable supplier.
From flooring to accessories, we take care of it all!
Flooring, marquees, catering, accessories, and much more. We supply it all. Our stock is also incredibly versatile. Within each section of our party hire items, we have a range from which to choose. That means we can help you create the perfect style and ambiance for your event.
With Excel Hire, you benefit from our team's expertise and experience in the events industry.
Our team has accumulated invaluable experience providing party hire on the Sunshine Coast. Therefore, we are able to provide you with advice and insight based on our professional experience. Our team might even think of things that you haven't considered. It's this kind of friendly customer service that puts us one step ahead of the rest.
We are committed to helping you create the party of your dreams. Contact us to discuss what you envisage, and we will make that a reality.