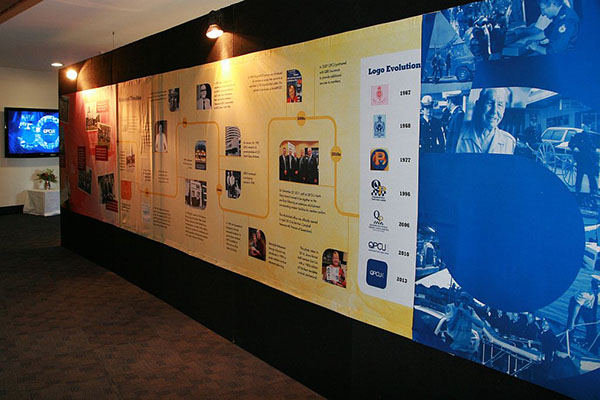 Excel Hire provides Sunshine Coast exhibition equipment hire. We have a wide range of equipment to suit all types of exhibitions. Therefore, no matter what you are planning to exhibit, we are the experts to trust. To find out how we can contribute to the success of your exhibition, contact our team today.
At Excel Hire we create unique exhibition spaces in accordance with your preferences.
We make use of the Schemex panel system. This innovative system gives us the flexibility to create a custom layout that best suits your needs. If you have a large space, we can use the Schemex system to divide rooms and/or create separate working areas. Furthermore, within demarcated spaces, we can then install custom booths, freestanding panels, and panelled walls.
We provide all the equipment you need for an exhibition that makes an impact.
Importantly, our exhibition equipment is not limited to the Schemex panel system. In fact, we provide comprehensive packages for your convenience. Depending on the nature of your exhibition, we can provide information booths, registration counters, brochure stands, and all the furniture required.
Entrust Sunshine Coast exhibition equipment hire to the professionals.
Because we have experience setting up all kinds of exhibitions, we are able to offer our clients professional advice and suggestions. We are here to work with you to create the best possible exhibits for your audience.
Furthermore, we understand how important it is for your exhibition to run smoothly. Therefore, we will deliver and set up all our equipment efficiently so prevent any delays. At the conclusion of the exhibition, we will dismantle and collect our equipment just as swiftly.
For all your Sunshine Coast exhibition equipment hire needs, contact Excel Hire today!