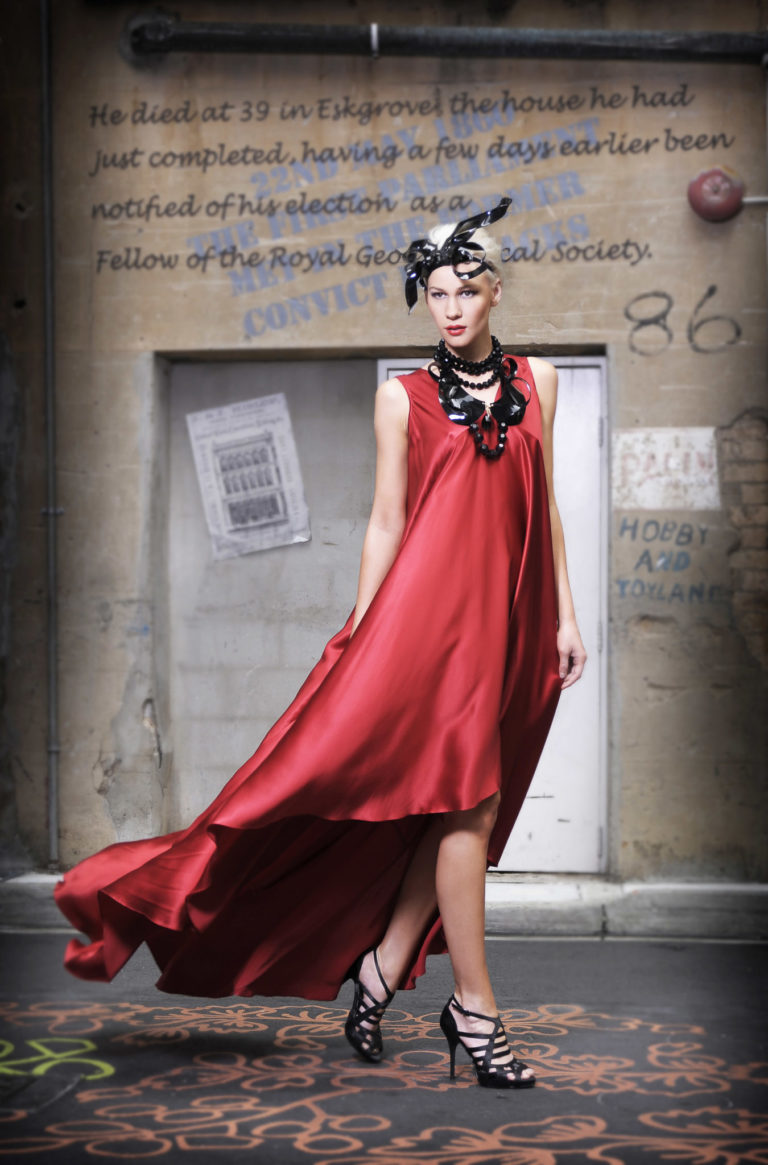 Excel supplied marquees and other equipment for the Burnett Lane Fashion Show staged earlier this month. Lindsay Bennett, from Lindsay Bennett Marketing, takes up the story:
Despite unseasonably wet weather, the show must go on… and with the support of Excel Event Hire, the team came to the party – constructing two purpose built marquees to run the length of Burnett Lane (Brisbane's first laneway that runs parallel with Queen Street Mall).
This major fashion showcase featuring 16 of Brisbane's established and emerging designers with Burnett Lane as the backdrop – was almost not to be but at the eleventh hour (or 2am) it was decided that marquees would need to be erected to keep guests dry.
And with a never say die attitude, the Excel team swung into action to set up a 66 metre and an 18 metre long marquee. The challenge, apart from needing to complete it in record time, was to make sure all fire doors that backed onto Burnett Lane were kept clear and this was no mean feat when there were more than 16 doors to take into consideration.
Joining forces with Excel were Lindsay Bennett Marketing (event marketing specialists) along with Chameleon, Norwest and Staging Rentals – the entire process from start to finish went like clockwork and the event and party were a resounding success.
"With so much riding on this event, it was so important that we could erect the marquees, rig lights and sound, complete back of house areas and set up 230 chairs all in seven hours before the first model strutted the laneway. Nothing was too much of a problem and Excel made the entire process from start to finish a great joy", said Lindsay Bennett.
Burnett Lane was the first city centre laneway to undergo major revitalisation through Brisbane City Council's City Master Plan Laneway program, designed to help deliver a vibrant, engaging and culturally diverse city centre.



Related Tags: Event Equipment Hire