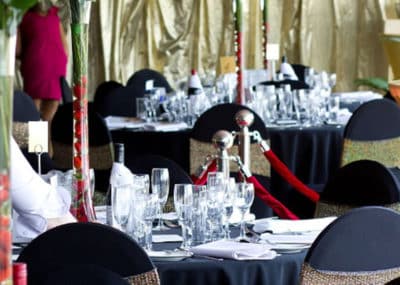 Excel Hire has a superb reputation on the Sunshine Coast for function equipment hire. Our team has experience working with clients planning a wide variety of functions. If you are planning a function, contact Excel Hire for all your equipment needs. Our team is here to provide you all the expert assistance you need.
If you are planning an event on the Sunshine Coast leave function equipment hire to the experts.
At Excel Hire, our experience in the events industry provides valuable insight. There is nothing that can replace the value of experience. Therefore, we are able to give our clients useful tips, professional advice, and insightful suggestions. Our expert team is here to take care of all your equipment needs as efficiently as possible. So, when it comes to functions on the Sunshine Coast you can entrust function equipment hire to Excel Hire.
Our flexibility means that we are adept at providing the perfect equipment for your unique event.
At Excel Hire we keep stock of a wide range of equipment. From marquees to brochure stands to cutlery, we have it all. This therefore means that we are able to provide exactly what your function requires. In this way, our team plays an important role in ensuring the success of your event. We are here to support and guide you before, during, and after your function.
You will be amazed at the variety within our repertoire.
We have been involved in beautiful weddings, informative trade shows, impressive exhibitions, etc. There is no event that the Excel Hire team cannot handle. No matter the style or nature of your function, we have the best available equipment.
For trustworthy function equipment hire, you can rely on the team at Excel Hire. Contact us today to find out how we can contribute to the success of your event.