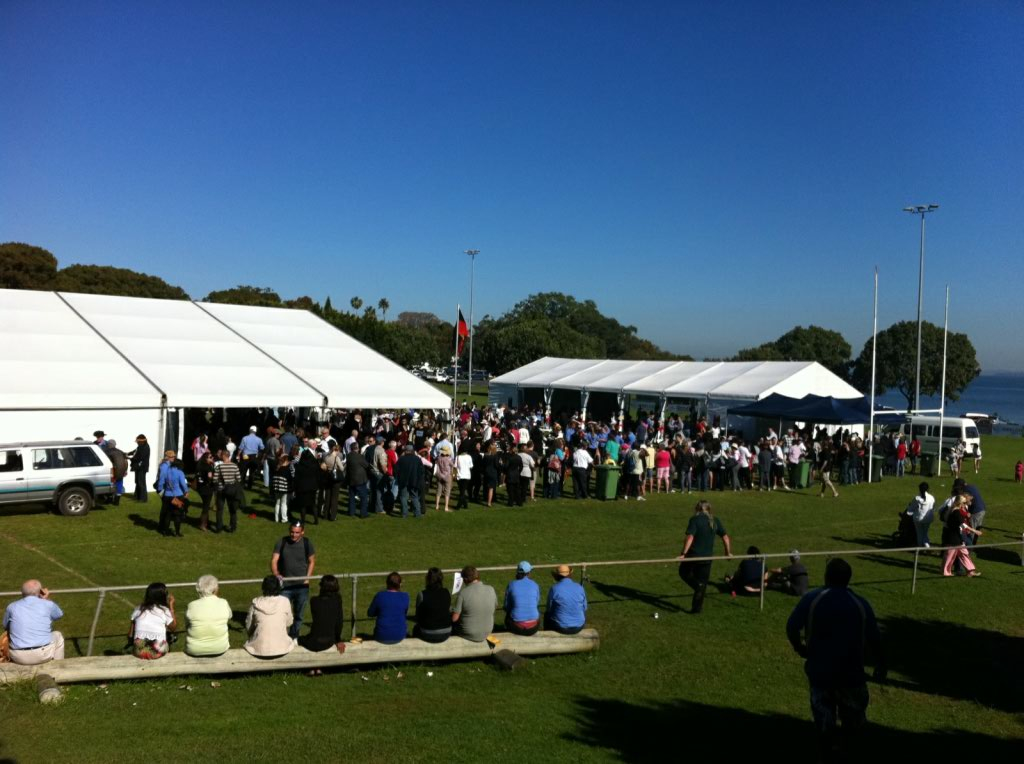 On 4th July a special ceremony was held in Dunwich on North Stradbroke Island to mark the formal handover of native title to 2,264 hectares of land on the island to the traditional owners, the Quandamooka people. The Federal Court sat in a special session to formalise one of the largest native title agreements in Queensland in front of Anna Bligh and the assembled media.
Evelyn Parkin, on behalf of the Quandamooka people, expressed gratitude to the many people who had helped bring about this great day.
We are grateful to the Federal, State and local governments for sitting around the table with representatives of our ancient culture to work out an agreement, she said. We are also very grateful for so many of our non-indigenous brothers and sisters who have walked along beside us to see this great day. To have our rights recognised legally is very significant.
Excel Events are proud to have been involved in this historic day, providing the marquee and hire equipment for the entertainment area where the agreement was celebrated after the formal ceremony. The event was run by Michael Caminiti of Brisbane Event Management, who is a regular client of Excel Events. He explains why he chose Excel for this event and many others:
"The reason I use Excel for equipment hire for not just this event, but many of the events we put on, is simply that they help me deliver the events. By that I mean that I know I can rely on them to provide clean, smart marquees and equipment, but this is only one part of it. What Excel give me is a level of support and service I know I would not find elsewhere. At this event, for example, on North Stradbroke Island, I found during setup that we did not have enough power to run the event. On a Sunday and on an island in Moreton Bay, the team at Excel were able to locate and supply me with a power generator to fix the problem. Over the past six years I have seen Excel Events go from strength to strength, and this is Im sure down to their level of professionalism and attention to this sort of detail."
Related Tags: Event Equipment Hire