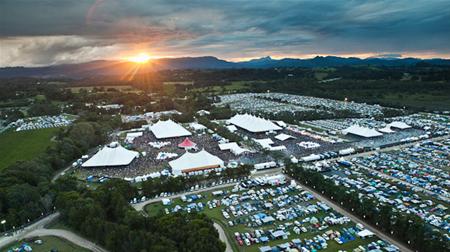 We recently covered two of the biggest annual events in the Australian music calendar – The 22nd Annual Bluesfest in Byron Bay and Creamfields in Brisbane. Bluesfest was held over the Easter long weekend and attracted a huge crowd – not surprising given the lineup of international music stars including Bob Dylan, Paul Kelly, Ben Harper and Wolfmother. The American actor Tim Robbins was also on the bill – not acting but playing in his country band – the Rogues Gallery Band (little known fact: Tim Robbins is the son of members of the folk group The Highwaymen).
If youre a fan of techno music then youll know all about Creamfields. The 2011 show featured Deadmau5, Marting Solveig, Skrillex and many other performers who played to a huge crowd. Excellent weather ensured large crowds enjoyed both events.
Coming up soon we have the 2011 Caravan Camping & Touring Show (8-14 June, RNA Showgrounds Brisbane), Winternats 2011 at Willowbank Raceway (10-13 June) and the Oxfam Trailwalker (17-19 June, DAguilar National Park), which is making its debut in Brisbane this year.
Photo: Bluesfest
Related Tags: Event Equipment Hire