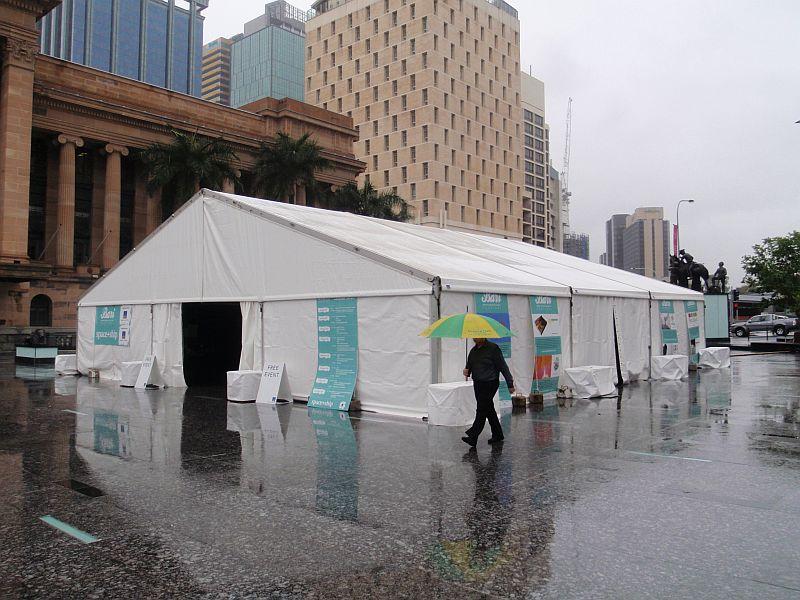 October saw a variety of events and happenings for Excel, with an increased demand for marquees because of the inclement weather. We installed marquees over construction works for Neumann Contractors, provided sheltered walkways for incoming cruise ship Rhapsody of the Sea, glamorous silk-lined marquees for KPMG at the Hyatt Coolum and for Flight Centre and Family Business Australia at the Hyatt Sanctuary Cove.
Luckily, our marquees were for shade rather than to keep dry at the Walk to Cure Diabetes for the Juvenile Diabetes Research Foundation. We set up in a rather large 15 x 85m marquee for the Sunshine Coast Homeshow to keep the punters dry over a very wet week; and we smelt the rubber and petrol of the Gold Coast 600 as we set up the Zupps marquee.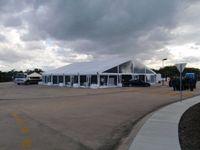 Perhaps the heaviest rains and strongest wind of the year created challenges for the National Emergency Management Training Officers Conference "Learning Business Management" at Whyte Island, but were able to roll up the sides of the 20m x 20m marquee at Whyte Island for some of the day.
The Brisbane Creative Communities Day was saved from the rain by one of our larger marquees in the heart of Brisbane.
Related Tags: Marquee Hire Brisbane